An overview of Tempo.
[Last Edited 3/17/22]
ABOUT
Founded in 2015, Tempo is a fitness startup based in San Francisco. Tempo is a home fitness platform combining equipment, training guidance, and social motivation with 3D sensors and artificial intelligence. Learn more about Tempo's story here.
Tempo offers two products – Tempo Studio and Tempo Move.
Mission
To give everyone the power to realize their strength and lead a healthy, full life.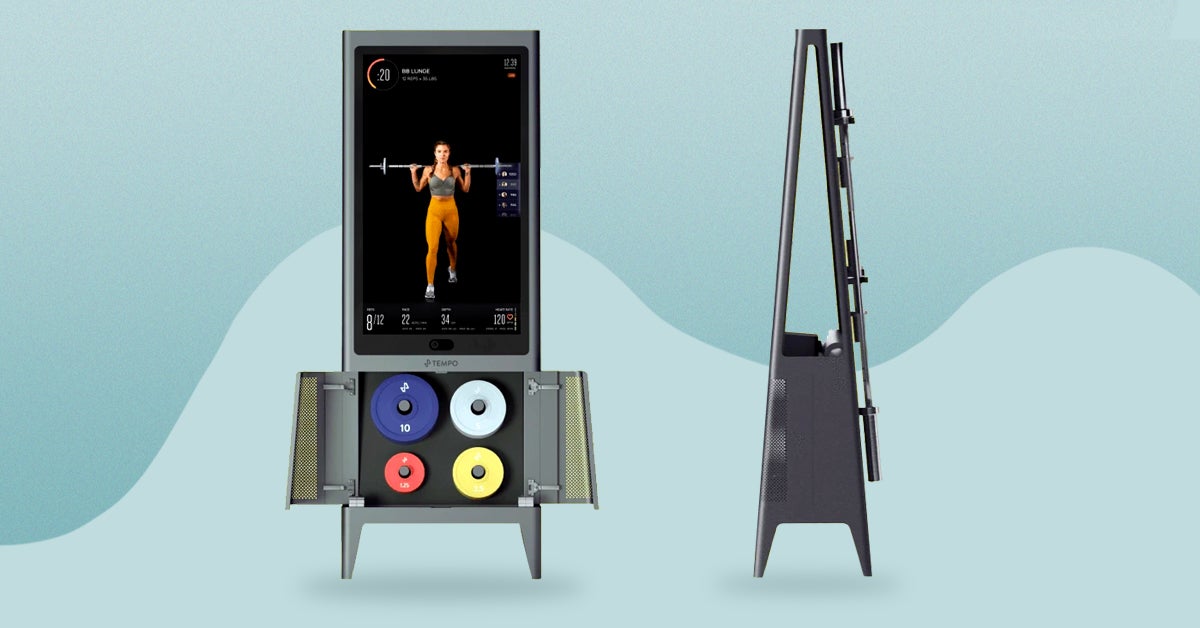 PRODUCTS
Tempo Studio – $2,495
Tempo Move – $395
Accessories

Strength & Cardio products
Yoga & Mobility products
Heart Rate Monitor
CLASSES
Cardio Boxing
HIIT
Cardio
Strength
Low Impact
Core
Yoga
Mobility
Pre-natal

MEMBERSHIP
$39/month with a minimum 12-month commitment
Membership includes
1,000+ classes, with new classes added daily
Real-time feedback on your form and rep counting with our patented 3D Tempo Vision
Tailored training programs with custom weight recommendations
Access to our Tempo community of members and experts
6 accounts with your Tempo
OVERVIEW VIDEOS
NOTABLE FEATURES
Tempo is AI Powered
Tempo Studio uses its 3D camera to watch the user's form and employs dots to plot the user's movements, locating their muscles and joints to ensure each lift, squat, and slide is done properly.
Tempo Move uses the iPhone's TrueDepth camera – so that means you'll need a newer iPhone; anything from the iPhone XR and forward, but does not include the second-generation iPhone SE. Tempo Move is also compatible with the Apple Watch heart rate sensors.
ADDITIONAL RESOURCES
Book a VIRTUAL DEMO with Tempo to learn more about their product!